Event posted by

Kassia Rudd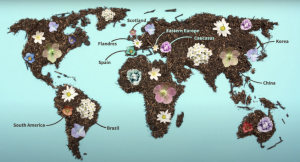 Thursday, 11 August 2022 -

9:00

to

10:00 (Europe/Brussels)

(Europe/Brussels)
Supported by the CLEVER Cities project, the second UrbanByNature Latin America webinar will focus on STEP 3 / PRIORITIZE of the UrbanByNature methodology. This step is about selecting nature-based solutions that suit the local context based on identified challenges and opportunities. Participants also learn about setting basic and, if possible, also specific indicators that relate to their city's specific needs and resources. Representing CLEVER Cities, Grace Yépez from YES Innovation will present how priorities for the NBS plan in Quito's San Enrique de Velasco neighborhood have been set with the local community, and how the process has benefitted from CLEVER knowledge and experiences. Adding local governments' perspectives, Gabriel Neves from Campinas, Brazil and a speaker from from San José, Costa Rica will share how they selected their approach and indicators to keep track of their efforts' impacts while engaging with citizens at the same time.
During the webinar, participants will have the opportunity to share their experiences and address questions to the webinar speakers:
Grace Yépez, Director, YES Innovation
Gabriel Neves, Head of division - Environmental Engineer, City of Campinas, Brazil
Representative of the Departamento de Servicios Ambientales, City of San José, Costa Rica
The webinar will be moderated by Bráulio Diaz, Institutional Relations Manager, ICLEI South America. Simultaneous translation to English, Spanish and Portuguese will be provided.
After registering, you will receive a confirmation email with information about how to join the webinar.
If you have not yet registered for the UrbanByNature programme, please do so here to keep up to date with information regarding the webinar series and other UbN programme updates.
Date: 11.08.2022
Time: 9:00 - 10:00 ECT / 16:00 - 17:00 CEST
Platform: Zoom
Language: English, Spanish and Portuguese