Event posted by

HessenbergerD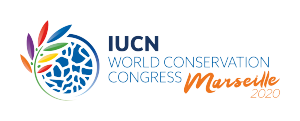 Friday, 3 September 2021 - 0:00

to

Saturday, 11 September 2021 - 0:00 (Europe/Brussels)
The IUCN World Conservation Congress has grown to be the world's largest and most democratic recurring conservation event in the world, bringing the expertise and influence of its powerful membership to bear on the most pressing issues of the time. It is where the world comes together to set priorities and drive conservation and sustainable development action. The event has three main components: The Members' Assembly, where IUCN Members vote on priority actions; the Forum, a global marketplace of conservation science and innovation; and the Exhibition, where exhibitors can showcase their work to Congress participants and the public.
At the last World Conservation Congress, in 2016, more than 10,000 participants attending the IUCN Congress in Hawaii, USA, shared the latest in conservation science, launched new initiatives and helped move 2015's historic climate and sustainable development agreements into action.
In the 2021 World Conservation Congress, you can share your latest conservation work and gain institutional visibility with the media and with the Congress' influential participants. Learn from technical and scientific experts, network and build global partnerships, and influence the decisions that will impact your work.