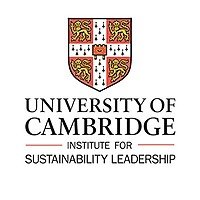 Wednesday, 12 August 2020 -

17:00

to

18:00 (Europe/Brussels)

(Europe/Brussels)
As the world is getting to grips with the global pandemic many businesses are now looking to ensure their short- and long-term viability. Covid-19 has brought into question our relationship with nature and as governments and companies explore what a green recovery to the pandemic could look like, resilience and strategy are becoming core to the debate.
Many businesses are highly dependent on nature for the provision of goods and services, and some are setting bold ambitions to restore biodiversity. But how can organisations with complex global supply chains assess the impacts that they are having on nature and biodiversity? And what do they need to do to develop robust corporate strategies to develop and deliver their commitments on nature?
Join Cambridge Institute for Sustainability Leadership's Business and Nature team to explore these issues and come away with: 
An understanding of the relationship between businesses and nature;
Examples of quantifying impacts of business on biodiversity;
Case studies of businesses approaches to developing biodiversity strategies.