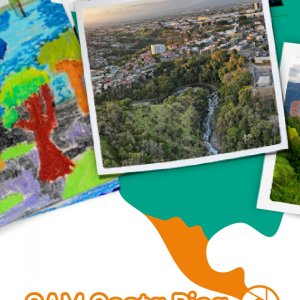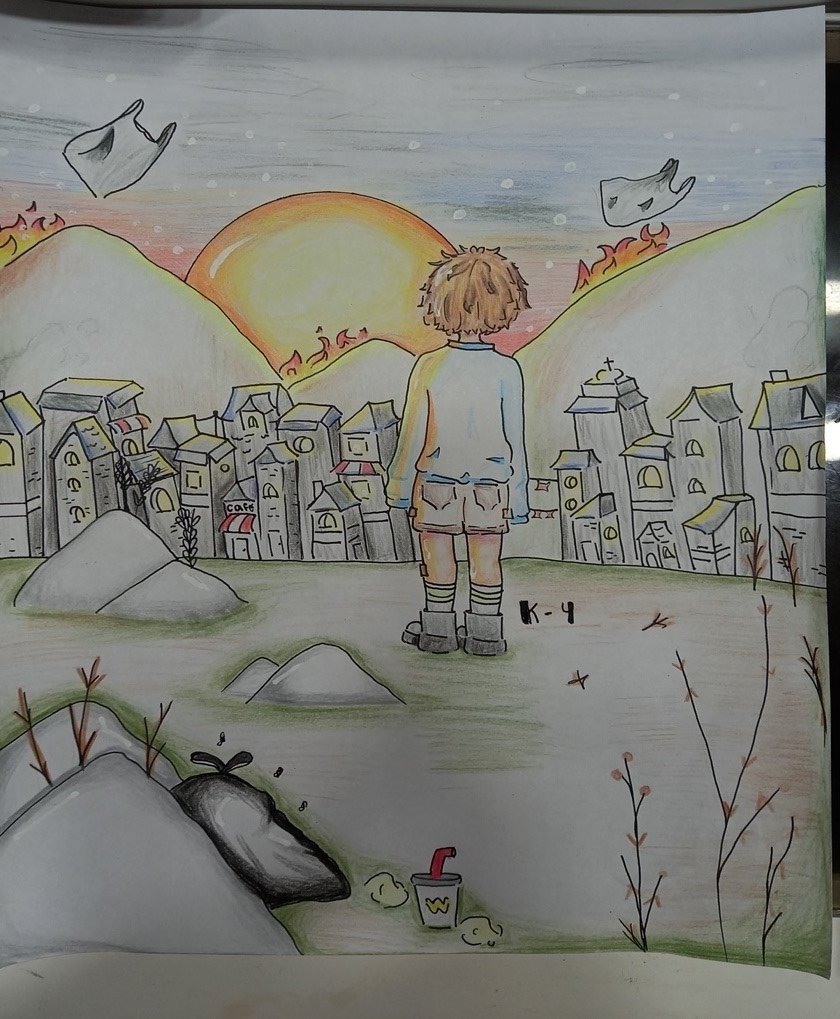 "The river stream gives life to the municipality of Envigado with its abundant water and vegetation", says Danna, an 11-year-old from Envigado, Colombia.
Like Danna, over 90 children from four cities have participated in "The River, the City and I", an Interlace photo and drawing competition. The Interlace project asked children aged 7 to 17 from Portoviejo (Ecuador), Chemnitz (Germany), Greater Metropolitan Area of Costa Rica and Envigado (Colombia) to share drawings or pictures symbolising their thoughts and relationships towards their local rivers. Focusing on the importance of nature in the city, the competition is part of a series of activities organised by the Interlace project. It aims to, creatively engage young people; better understand their relationships to nature; and better understand their perspectives on nature-based solutions.
Many entries demonstrate strong connections between people and nature. Lili, one of the competition winners from the 14-17 category, depicted the stories of the "great adventure of fishing with Catangas" told by her father, and the "unforgettable adventures" her older sisters had on the river in Mejía. Depicting how the river has historically been enjoyed as a leisure and subsistence resource, Lili's imagery of the multi-functionality of the river shines through. Many entries also showed how people currently and historically have depended on the river, through activities such as fishing and bathing.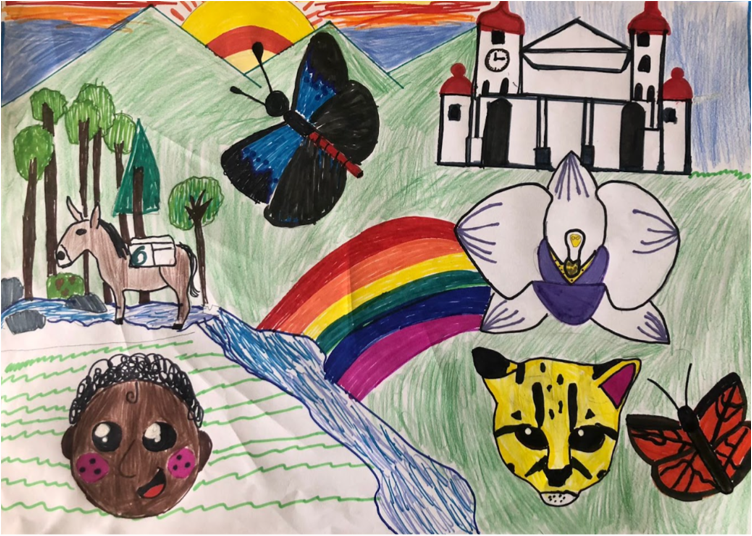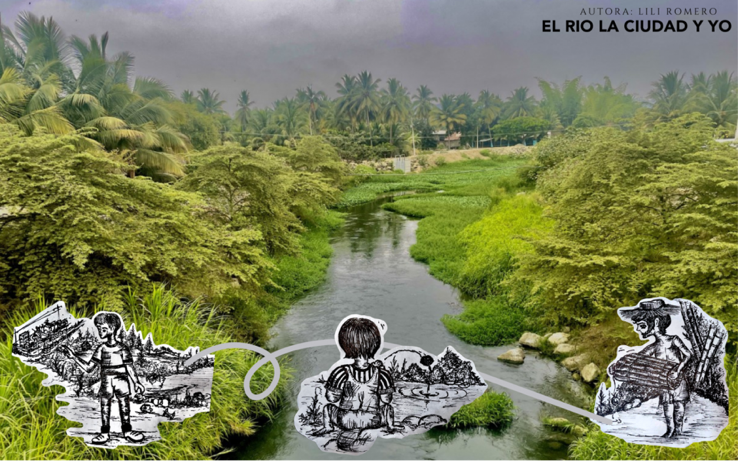 This intimate reliance on the river also becomes entwined in cultural identities and expressions, such as folklore. Depicted in Gabriela's 'El Paraiso de la Naturaleza', a winner of the 7–10-year-old category, the vibrant ravine scene depicts a mother and daughter sitting by the "magical waters". As well as depicting much notable flora and fauna, Estrada explains that "legend says every woman who bathes in these waters will have many children". The fertile garden, abundant with orchids, opossums, bluebirds and hummingbirds, to name a few, depicts a tropical, idyllic paradise - with its waters a life source. Through storytelling, we see the importance of valuing nature, the differing cultural weights laid upon this valuation, and to what extent humans do really rely upon it.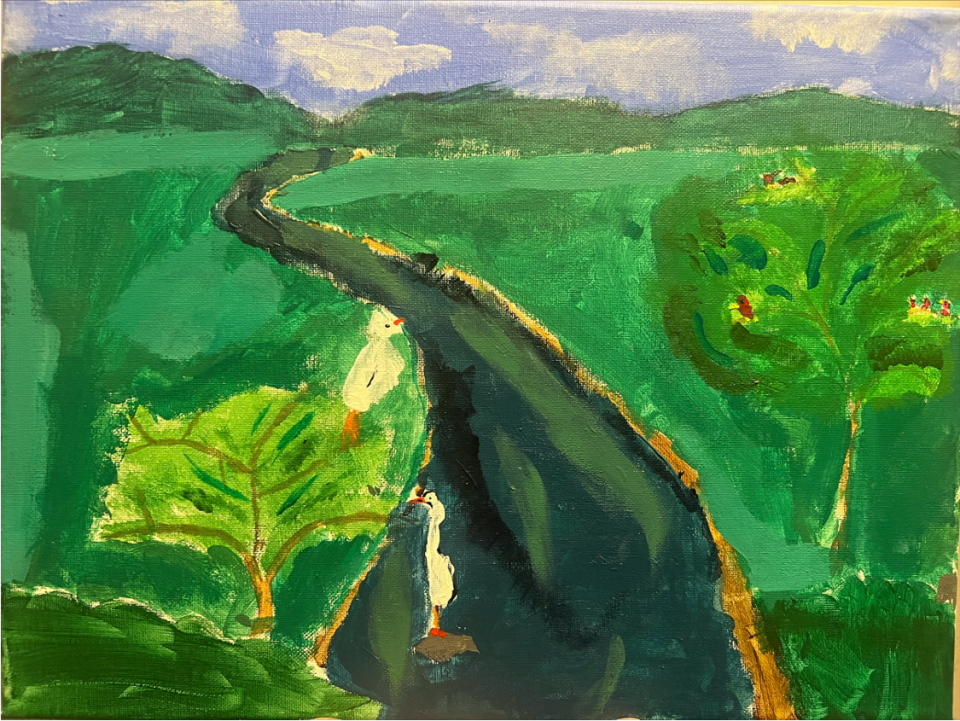 However, the idyllic perspective of intrinsic reliance is also contrasted by the common theme of pollution and the uninhabitable river. Removal of pollution is illustrated, showing efforts to clean and protect the river. One of the competition winners of the 7-10 years category, Camila, said, "I want to see my river without pollution, as my grandparents told me, to see the fish and [for it] to be a place I can share with my family". Camila drew a scene in which the fertility of the river was spoilt, "where years ago you could see fish, shrimp and even alligators, but now because of pollution, you can no longer see these animals that lived in the river". Yet, places, where this is possible, are still recognised as important, such as "Las Vegas Park", a green space alongside the river in Portoviejo. The importance of protecting, restoring and maintaining spaces like the river is emphasised, for present and future generations to enjoy and rely on.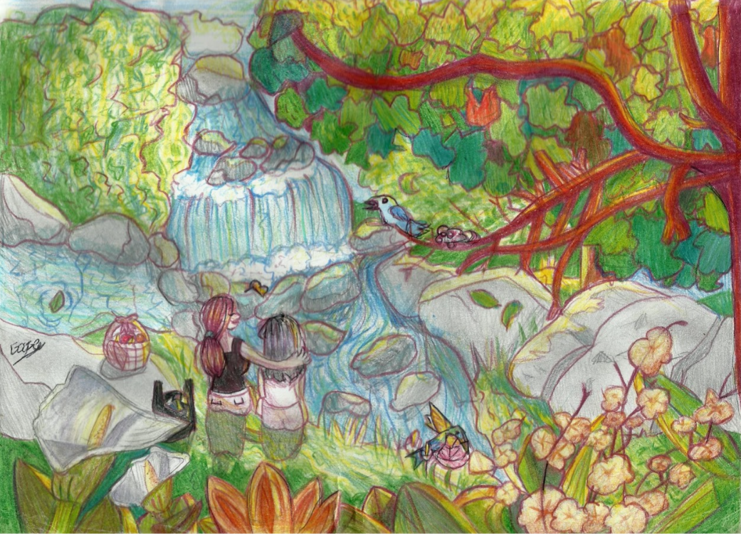 César from Portoviejo sums it up by saying "I want my river to always be clean so that we children can get there, walk around it and learn more about the animals and plants that live there". The impressive entries show how aware young people are of the importance of protecting local ecosystems and the direct role humans play in caring for these environments. The submissions demonstrated how vital it is that nature and people are considered throughout cities and local neighbourhoods. The Interlace project continues to work with cities and people to implement nature-based solutions and help create more liveable, resilient and inclusive cities.