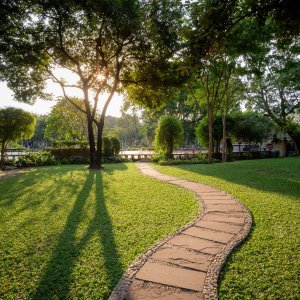 A new paper has been published on the Ecosystem Services Journal on using ecosystem services to measure the degree to which a solution is nature-based.
Recently, Nature-based Solutions have gained increasing interest as a broad concept which encompasses several fields (sociology, engineering, ecology, and economics).
Nature-based Solutions are believed to be capable of solving many problems related to global change, such as reducing the risk of floods and air pollution, improving social cohesion and resilience. However, the practical meaning of Nature-based Solutions remains unstructured and vaguely defined. For this reason, Cian White, Marcus J.Collier, and Jane C. Stout propose a method for measuring the degree to which a solution is Nature-based through an integrated conceptual framework and extending the service-benefit ratio to include solutions, recognizing that there are different types of services (ecosystem services, technological services and jobs).
Case studies dealing with problems related to water pollution were considered. The framework can be a useful tool to guide environmental managers in identifying both the scale and context and the problems in which nature-based solutions can be applied.
Further information is available here.