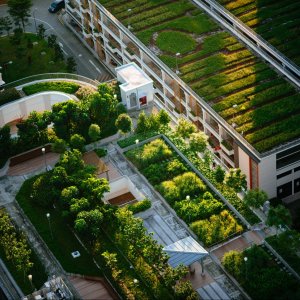 Nature should be at the heart of our cities, because they are the places where we work, play and engage. Today, more than 55% of the world's population lives in cities and this figure is likely to continue to grow, as urbanization is growing at an unprecedented rate and this contributes significantly to the climate crisis, biodiversity loss and social consequences. linked to these changes. Cities, however, also have many of the solutions to reverse these trends. Nature-based urban solutions help address multiple challenges, such as climate change and biodiversity loss, disaster risk, water and food security, but also human health and socio-economic development.
The WWF, with this document, supports the implementation of nature-based urban solutions for nature and people.
WWF's Urban Nature Based Solutions report showcases eight successful nature-based solutions implemented in cities around the world, demonstrating how NbS can offer multiple benefits to address biodiversity loss and climate crisis, while improving the quality of urban life . Cities must include NbS in their local climate plans, which are even more powerful when combined with commitments to end deforestation and habitat conversion. The purpose of this publication is to share the important role of cities adopting nature goals to help restore our relationship with the natural world to fulfill the UN Sustainable Development Goals promise for a zero #NaturePositive world.