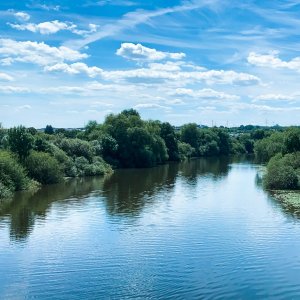 The Border Meuse Initiative, wich kicked off 30 years ago in the Netherlands, has demonstrated how rewilding can make socio-economic and environmental benefits. Restoring natural landscapes is one of the most effective and cheapest ways of addressing challenges such as climate change and biodiversity loss.
The restorations occurs in the 45-kilometre section of the River Meuse, which runs along the border between the Netherlands and Belgium. It has delivered three main objective: reduce flood risk, healthier and more diverse nature, and the commercial benefit of both gravel extraction and nature-based economic development. Moreover, the Border Meuse Project, has also benefitted local residents and visitors with signposted routes providing access for cyclists, walkers, anglers and canoeists. This has boosted the local economy with direct revenues estimated at more than 25 million euros every year.
Read the full article by Rewilding Europe here.
For further information read the new publication "30 Years of River Restoration: Bringing the River Meuse Alive!", which showcases the ecological and socio-economic benefits of the Border Meuse or "Grensmaas" Project.