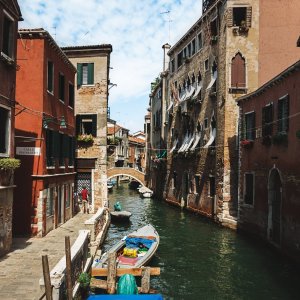 RECONECT, an EU project implementing Nature-based Solutions to reduce water-related climate risks, spanning 5 years, held its 7th general assembly in Zurich between the 23rd and 25th of May.
IUCN is a key partner in the project, along with a diverse network of Demonstrators and Collaborators, of which 4 are European and 13 involve international studies. All cover a wide range of conditions, geographic characteristics, and institutional and governance structures.
The IUCN Water and Land Team, along with Italy-based research institute GISIG, is in charge of the communications and dissemination work of the project. By demonstrating, monitoring and evaluating the benefits of NBS to help reduce hydro-meteorological risks, RECONECT is amplifying the impact of the project through a tailored upscaling strategy.
The General Assembly was held in Zurich and hosted by EAWAG, the Swiss Aquatic Research Institute, a 'Demonstrator' partner in the project and in charge of the river restoration work in the nearby Thur river basin. The Thur is Eastern Switzerland's predominant river, flowing from the limestone Alps into the Rhine river on the border with Germany.
With flooding and drought projected to substantially increase in Europe, the project contributes much-needed research and fieldwork on Nature-based Solutions towards a more climate-resilient future for Europe. According to data from the European Environment Agency, the EU experienced a collective loss of €13 billion a year since the turn of the century due to floods, landslides, droughts, heatwaves and other climate-related extremes. Implementing Nature-based Solutions to adapt to climate change can help improve current practices and provide multiple co-benefits besides climate risk reduction.
Read the full story:
To find out more, head to the RECONECT website: http://www.reconect.eu/