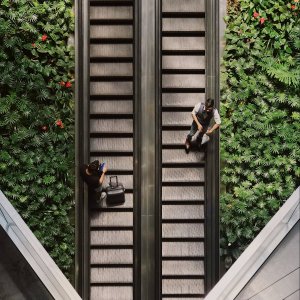 International actors, national and local governments, businesses, and community groups increasingly recognize the importance and the utility of nature-based solutions (NBS) to protect, manage, or restore different landscapes and ecosystems worldwide. According to the European Commission, NBS, as locally adapted, cost- and resource-efficient, systemic interventions can simultaneously provide environmental, social and economic benefits and build resilience to climate change.
To better understand and harness the potential of NBS, substantial knowledge was built on nature-based solutions, the type of challenges they can address, the impacts they can deliver, and the necessary governance and financing mechanisms their implementation may require. At the same time, various knowledge gaps regarding NBS planning and implementation remain. TO address this NetworkNature has recently compiled a knowledge gap database through desk study and online consultations, including 30 broad gap topics. 
Several of these knowledge gaps are linked to the issue of quality.  
Although nature-based solutions do have a transformative potential to address the two-fold planetary emergency of climate change and biodiversity loss, while positively affecting human health and societal well-being, they should be applied systematically, adapted to the local context and be cost- and resource-efficient.  To enable this, practical implementation of NBS must be accelerated and the evidence-base of NBS outcomes and impacts must be further strengthened (Almassy, 2022). However, as implementation efforts accelerate, it also becomes more important to ensure that implemented NBS interventions set high-quality standards for their own operations and for future projects.  As a result, with the increasing number of nature-based solutions implemented in practice, a new set of questions are emerging from different user and stakeholder groups. How can we ensure that NBS projects live up to their promises and deliver multiple environmental and societal benefits? How can we avoid the intentional and unintentional misuses of NBS to deliver high-quality solutions that effectively address societal challenges?
Potential quality problems can result from flawed NBS design when projects, for example, apply monocultural approaches to tree plantations, promote industrial agricultural processes, or negatively impact biodiversity. Another set of concerns is when project owners implement NBS as a greenwashing tool to offset emissions (thus using NBS as a substitute for fossil fuel phase-out) or to offset biodiversity losses. A third set of risks can arise from lack of or limited social considerations during NBS planning and implementation, resulting in land grabs and displacements, gentrification, or the unfair distribution of NBS benefits.
The current Network Nature semester on "NBS and Standards'' focuses on better understanding what high-quality NBS means in practice and how quality principles and criteria can be translated into universally applicable standards. I will support the semester's theme with identifying the essential principles and criteria to plan and deliver high-quality NBS. As a first step, we reviewed various reports and research articles that focus on NBS quality requirements. These either offer a comprehensive approach to NBS quality considerations, focus on specific aspects of NBS quality, or set implementation criteria for particular types of NBS (e.g., green roofs). The results of the review highlighted that NBS must support biological diversity and ecosystem conservation objectives; deliver integrated and system-scale solutions addressing multiple societal goals and challenges; promote multi-stakeholder and inclusive governance and also introduce social safeguards. As a second step in the process, we have launched a questionnaire to survey the views and the understanding of NBS experts on high-quality NBS and relevant quality standards. The desk review and the survey results will feed into a knowledge brief on the topic and will be published in September 2022. 
Dr. Dora Almassy, Researcher affiliated with the Department of Environmental Sciences and Policy at Central European University, Coordinator of the Urban Nature Atlas, a depository of over 1000 nature-based solutions projects from European cities and beyond
Top Photo: Milly Vueti, Unsplash