A new report from the EU Commission Directorate titled, "Evaluating the Impact of Nature-Based Solutions: A Summary for Policy Makers", was released providing a high-level summary for practitioners and policy-makers alike to assess the impact of nature-based solutions (NbS) using twelve main criteria for assessment. The report aims to provide decision makers with a robust set of indicators and methodologies to evaluate NBS solutions. 
Four European nature-based solution case studies guide readers through the diverse local contexts that impact evaluation can be applied. The report is broken down into key sections describing the relevance of nature-based solutions, the societal problems these solutions aim to address, the importance of robust indicators in evaluating said solutions, and lastly, sections that outline the tools necessary to put this information into practice. The publication serves as a reference for EU-level policies and activities on evaluating effects of NbS.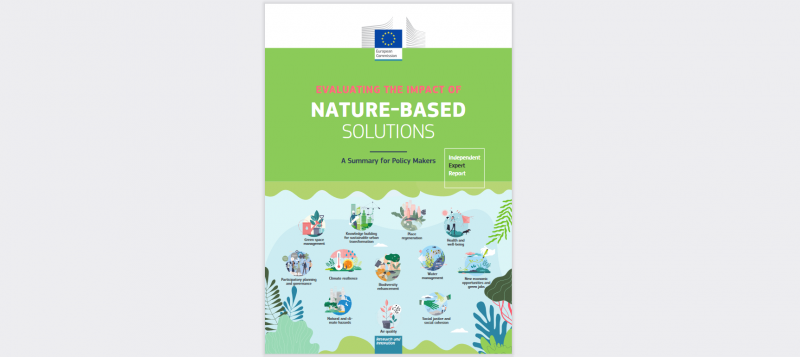 Moving forward, the authors hope that the publication serves as a guide for others and provides improved quality, efficiency and effectiveness for implementation of nature-based solutions at various stages.
To learn more and access the publication, click here and find the full publication here.