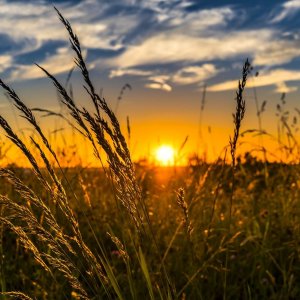 New European Commission Carbon Farming Initiative
On the 27th of April 2021, the European Commission published a 'Technical Guidance Handbook: Setting up and implementing results-based carbon farming mechanisms in the EU' This guide is the result of a two-year study on how best to set up and implement carbon farming. Building on this study the European Commission plans to launch a new carbon farming initiative by the end of 2021. 'The EU Carbon Farming Initiative should encourage the development of a range of locally or regionally tailored result-based pilot schemes for carbon farming, and meanwhile promote the more widespread adoption of well-designed, action-based or hybrid schemes, to make the initial step towards a real shift in the agriculture sector's contribution to EU climate targets. The experience gathered through pilot schemes will be essential to upscale result-based carbon farming, by improving design elements and expanding farmers' knowledge and understanding of the potential benefits to them.'
The Carbon farming initiative is aligned with the Farm to Fork Strategy and will create direct incentives to encourage the agriculture and forestry sectors to deliver on climate and biodiversity action and contribute to the European Green Deal. Examples of carbon farming practices include:
Enhancing soil organic carbon in depleted arable land, which also improves the productivity and resilience of farming activities;
Planting new forests, restoring degraded forests, and improving the management of existing forests;
Supplying biomass for the production of long-lasting bio-based products;
Protecting carbon-rich soils, such as grasslands and peatlands, thanks to appropriate management techniques.
The report concludes that carbon farming can significantly contribute to climate change mitigation. Although the report acknowledges that carbon farming is in its infancy and there is a lot to be addressed the European Commission highlights that carbon farming can be promoted via EU and national policies and private initiatives. This new type of financial support will create a new source of income for land managers.  The following areas have been highlighted as promising first steps towards carbon farming: peatland restoration and rewetting, agroforestry, maintaining and enhancing soil organic carbon on mineral soils; managing soil organic carbon on grasslands, and livestock farm carbon audits.
For more information: