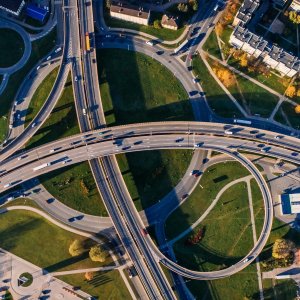 Summary
NetworkNature organised a session on "Nature-based solutions for sustainable urban development" at the World Urban Forum 11th Session in Katowice, Poland.
The World Urban Forum (WUF) is the premier global conference on sustainable urbanisation. Under the theme of "Transforming our cities for a better urban future", the forum gathered representatives of national, regional and local governments, academics, business people, community leaders, urban planners and many more.
Despite their differences in climate, geographies and sizes, cities around the world are increasingly finding themselves in front of similar challenges – from heat stress, to flooding, disaster risk and food security. To respond to such challenges, cities have started to rethink themselves, placing nature at their core. Nature-based solutions applied in urban environments are a clear example of cities' growing efforts.
With the objective of shading light on the successes of urban nature-based solutions, the NetworkNature session brought together cities and projects representatives as well as experts working to transform cities with nature. It showcased examples of how cities can harness and incorporate nature to achieve environmental, social, and economic benefits. Practical examples were presented from international and EU-funded projects implementing nature-based solutions in cities around the world. In addition, the challenges and benefits of urban greening were discussed as well as opportunities for upscaling NBS in cities and the role of policy frameworks.
Maud Lelievre, President of the IUCN French Committee, moderated the session, highlighting the great advancements that nature-based solutions have witnessed to tackle a diverse range of challenges. In particular, Maud referred the United Nations Environment Assembly's adoption of the NBS definition in line with the IUCN definition and the European Commission's definition, recognising the important role of nature-based solutions globally. NetworkNature provides a key resource for the nature-based solutions community, creating opportunities for local, regional and international cooperation to maximise the impact and spread of nature-based solutions.
Laura Liger, Policy Officer, Urban and Territorial Development for the European Commission,DG REGIO,  presented the political framework for the development of nature-based solutions, in particular in the urban context. Firstly, Ms Liger highlighted the role of the New Urban Agenda, adopted in 2016, and providing guidance and means of implementation to support urban transformations, referring notably to considerations for nature-based solutions.
At EU level, The European Green Deal and its over-arching aim to make Europe a climate-neutral continent by 2050, demonstrates the effort which are underway to transform the EU into a modern, resource-efficient and competitive economy, including a renewed focus on climate and biodiversity. Part of the Green Deal is the Biodiversity Strategy,  a long-term framework to protect nature and reverse its degradation, promoting  the implementation of green infrastructure and nature-based solutions. Further, the New Leipzig Charter- The transformative power of cities for the common good, adopted in 2020, provides a key policy framework document for sustainable urban development in Europe. Member States agreed to implement the Charter in their national or regional urban policies, as cities are in the lead to make sustainable transitions happen.   On the Research & Innovation front, Horizon 2020 and Horizon Europe were launched, where more than €280 million have been invested in urban-related research and innovation, continuing to support EU cities in their greening efforts. Lastly, Laura presented the Urban Agenda for the EU, a multilevel governance instrument to seeks better involvement of cities and the urban dimension in the design and implementation of policies at the EU and national levels.
Malgorzata Bartyna-Zielinkska, Greenery Coordinator for Wroclaw City Council, shared experiences from Wroclaw, Poland within the GrowGreen project to tackle both flooding and heat problems in the city through nature-based solutions. Work was undertaken in the Olbin district, a dense urban area that ranges from wealthy to socially deprived. A series of pocket parks and a green street have been designed and renovated, including nature-based solutions such as swales and rain gardens to soak water into the soil. Malgorzata emphasised the important role of residents and community members who contributed to the design of the demonstration projects. Information boards and media campaigns helped local people to understand the benefits of the nature-based solutions being implemented. The outcomes of the project have now been fed into the development of a strategy for nature-based solutions as part of Wroclaw's Climate Change Adaptation Plan which is being co-created with the city's stakeholders.
Luca Costantino Arbau, Sustainable Resources Officer for Climate and Resilience at ICLEI Europe, presented the work carried out as part of the ProGIreg Project, showing the different nature-based solutions developed in Dortmund, Zagreb, Turin, Cluj-Napoca, Zenica, Cascais, Ningbo and Piraeus to promote post-industrial regeneration with and for citizens. Projects include community-based urban farms and gardens, green corridors, green walls and roofs.  Luca described the living labs in Dortmund, Turin and Zagreb, in Europe and in Ningbo, China,  set up in post-industrial districts where nature-based solutions are developed, tested and implemented and city-to-city exchanges are facilitated for replication.
Deema Abu Thiab, National Programme Coordinator for UN-Habitat Jordan described the problems experienced in Amman relating to flash flooding. In Amman, the pilot project Al-Zohour Green Triangle has been established as part of a larger project working to strengthen the social stability and resilience of vulnerable Jordanian communities and Syrian refugees against flash floods. The pilot project implemented Sustainable Urban Drainage Systems (SUDS) as a nature-based solution, a set of water management practices that harmonise modern drainage systems with natural water processes. The project was completed through community consultations, awareness campaigns, training and capacity building on flash flood resilience.
Jiali Jin of the Research Institute of Forestry, Chinese Academy of Forestry, highlighted the work carried out by the CLEARING HOUSE project where cities and researchers in China and the EU are experimenting with tree-based green infrastructure (urban forests)  at different scales, from the regional, peri-urban to the street level. Efforts in these cities to enhance their resilience and capacity to address common challenges are leading to new ideas on how to plan, establish, govern, and monitor tree-rich landscapes for the benefit of urban communities. Specifically, Jiali Jin highlighted the growth of urban forests in Beijing to combat air pollution and the heat island effect.
Yuhong Wang, Program Leader Civil engineer at Hong Kong Polytechnic University, described the work carried out as part of UNaLaB on urban river restoration in Hong Kong, a densely populated, compact city, with heavy rainfall. In the 1990s the government initiated drainage projects to create concrete channels for the rivers through the city to deal with increased flow, however, the environmental and social benefits of the rivers were lost. UNaLaB is working to restore these rivers by restoring the concrete riverbanks with vegetation, artificial ponds, and waterfalls. These changes have resulted in large improvements in both biodiversity levels and water quality.
The event highlighted the importance of community engagement to better understand needs and barriers in the demonstration areas. Ensuring social acceptance of nature-based solutions projects is a common challenge, which is often resolved through educational programmes developed to increase the understanding of the functioning and benefits of the planned interventions.
Nature-based solutions projects are found often to be implemented at a small scale which calls for further efforts to ensure upscale. Evidence-based assessments and sharing of success stories provide relevant starting points to foster the engagement of governments, local authorities and other key actors to continue such implementations and mainstream the concept in policy and practice.
NetworkNature continues keep stock of the progress cities are making to transform themselves with nature-based solutions and is committed to ensure sharing of experiences and enabling discussions among key stakeholders.
The presentations of the event can be accessed here.