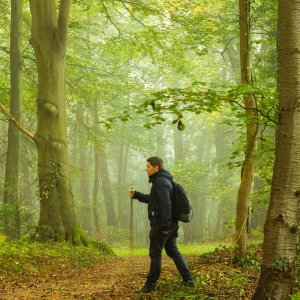 In the wake of the pandemic, the realization that access to nature is crucial for well-being has dawned on many. Although the pandemic stems from nature, the role of human-led destruction of natural environments is a major causal factor, and thus a potential solution lies in re-establishing a positive connection with nature. Research findings indicate that nature has beneficial impacts to alleviate stress and improve mental health, in addition to mitigating pollution and providing spaces for contemplation, socialization and physical activity (Niewuwenhiujsen 2020) (Surico 2020).
The rapid loss of biodiversity due to overexploitation of land-use and wildlife trade is a driver of compounding levels of water-and foodborne diseases and zoonoses (Dasgupta, 2021) (ECDC, 2018). The World Health Organisation's (WHO)  'One Health' approach has long called for increased collaboration among different sectors and the protection of the ecosystems to avoid the spread of infectious diseases. Also the 2020 'Building back Better'  OECD pandemic recovery plan  highlights the need to invest in sustainable environmental management practices and conservation and restoration projects, as this can help prevent future pandemics, bolster resilience and provide a number of beneficial opportunities such as job creation and enhanced social inclusion.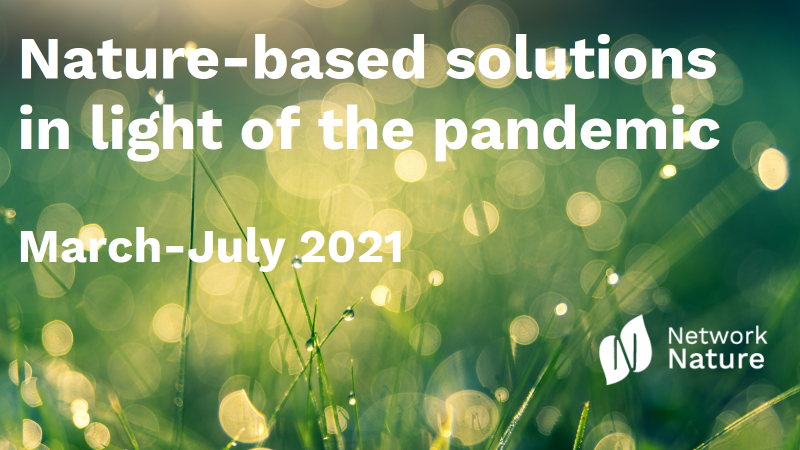 Thus NetworkNature, in consultation with key actors in the nature-based solutions community, has chosen to explore nature-based solutions in light of the pandemic during its first semester. When people are confined to their immediate surroundings, having nature in the vicinity is crucial for both physical- and mental well-being. Nature-based solutions such as green corridors, where nature is restored and connected through pathways of trees, fields, parks and rivers provide habitats for respite, socialising and physical activity, and help foster biodiversity and mitigate pollution. Increasing green spaces that are pollinator friendly, implementing urban gardens and green roofs and walls, make urban areas more appealing and improve air quality as well.
There are increasing nature-based solutions pioneers working on the nexus of nature and health. During the semester, NetworkNature will delve into the word done in this field, highlighting insights and practices. Horizon 2020 funded projects such as newcomer GoGreenRoutes takes stock of the pandemic and evaluates the impact of air pollution levels during and after lockdown measures, and the effects of quarantine on mental health. Established projects such as proGIreg, ClearingHouse and CleverCities have been implementing nature-based solutions in cities throughout Europe for years, linking activities to support well-being. ProGIreg involves mental health patients in Turin in monitoring butterflies and bees in the area, to foster pollinators and to increase the activity and well-being of patients. CleverCities has transformed unused land near a refugee accommodation in Hamburg together with habitants of the camps and locals into a welcoming urban garden for all residents, providing much needed activity and integration opportunities. ClearingHouse explores the effects of urban forests as nature-based solutions in supporting well-being in European and Chinese cities.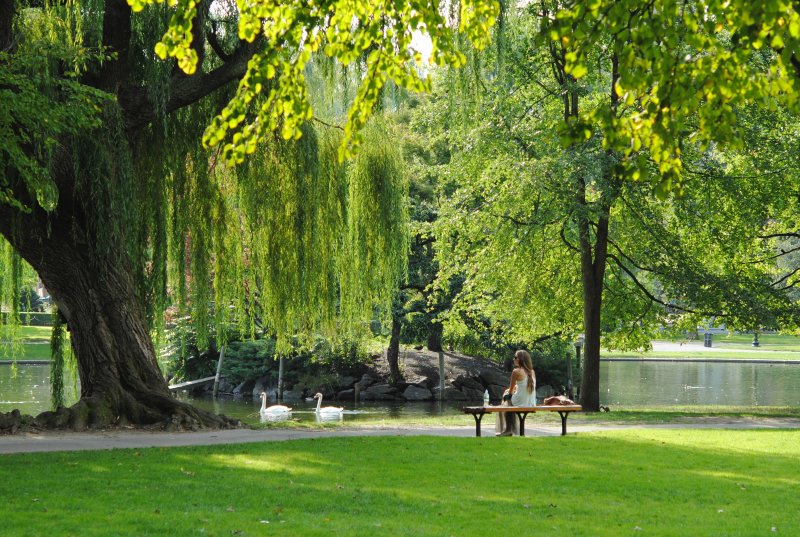 Nature-based solutions are acknowledged central to the 'green recovery' from COVID-19 among decision makers, with the "Edinburgh Declaration on the Post-2020 Global Biodiversity Framework", and major European Policy frameworks and strategies, such as the European Green Deal, EU Health Strategy and the EU Biodiversity Strategy all taking into account the potential of nature-based solutions in increasing health and wellbeing. A high-level ministerial panel on nature-based solutions in the green recovery held by IUNC in March 2021, saw ministers gather across the globe to discuss the plans to harness nature-based solutions to address the problems caused by the pandemic. All committed to increasing efforts and investment to allocate nature-based solutions a larger role in COVID-19 stimulus plans, acknowledging the great cost-benefit ratio of the nature-based solutions, and their potential for speedy and streamlined implementation.
NetworkNature gathers the nature-based solutions community together during the semester to increase knowledge and enhance collaboration on nature-based solutions and health. Alice Reil, Coordinator for the Green Infrastructure and Biodiversity programme at ICLEI sees the role of NetworkNature as central in shaping the green transition: "In 2020, we were reminded of the importance of nature for our wellbeing as individuals as well as society. It became even clearer that some of us have easier everyday access to nature than others; 'nature-deficit disorder is really a thing', titled the New York Times. Together with over 30 EU financed projects and 4 expert partners, NetworkNature aims to raise awareness on the benefits of biodiversity for us and share tried and tested knowledge and tools for others to take up these solutions."
The NetworkNature semester will delve into the role nature-based solutions in light of the pandemic, especially:
The relation between nature-based solutions and human and ecosystem health.
Potential of biodiverse nature-based solutions as buffers for food- and waterborne diseases and zoonoses spread.
Interlinkages between nature-based solutions and socio-economic recovery post COVID-19 pandemic.
With the increased worldwide demand for green spaces, and raised profile among decision makers - now is the time to increase collaboration and efforts to spread nature-based solutions, to help support life during the current pandemic, recovery from it and to build resilience for the future.