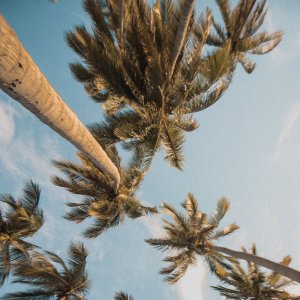 COP27 has seen an increased focus on nature-based solutions (NBS), with many initiatives outlining nature-based solutions as a tool for ecosystem restoration, with the UN Decade on Ecosystem Restoration in mind. As a major development towards utilising the power of NBS globally, the Egyptian COP27 Presidency, Germany and IUCN announced the ENACT Initiative for Nature-based Solutions. The initiative will coordinate global efforts to address climate change, land and ecosystem degradation, and biodiversity loss through NBS, and report on progress in subsequent COPs. The goals of the initiative are:
To protect and enhance resilience to climate impacts for 1billion vulnerable people
Secure 2.4 billion hectares of sustainable agricultural ecosystems, through protection of 45 million ha, sustainable management of 2 billion ha, and restoration of 350 million ha
Increase global mitigation efforts through protecting, conserving and restoring carbon-rich terrestrial, freshwater and marine ecosystems.
Exciting developments came from the US as well, with the Biden-Harris administration launching the country's first NBS roadmap `Opportunities to accelerate naturebased solutions: a roadmap for climate progress, thriving nature, equity, & prosperity`. The plan outlines avenues to ensure the upscaling of NBS, such as necessary policy updates, funding avenues, federal planning & assets needed, workforce training and research, innovation and learning needed.
Another great development saw the Climate Investment Funds (CIF) investment pledge of 350$ million dollars to nature-based solutions to address the climate crisis in Egypt, the Dominican Republic, Fiji, Kenya, and Africa's Zambezi River Basin Region, cutting across Zambia, Malawi, Mozambique, Namibia, and Tanzania. A key component of the financing is CIF's approach is enabling Indigenous and local communities to lead on the work locally, through direct financing. CIF CEO Mafalda Duarte stated: "--At the Climate Investment Funds, we know few climate solutions are as effective, replicable, or cost-efficient as those we derive from nature itself. They prevent harmful emissions and safeguard communities from climate change impacts all at the same time. Together with partners, we are investing in the success of rural and Indigenous communities, sustainable supply chains, healthier coastlines, and climate-smarter food production. We need to turn the tide and this is an important step in that direction."
For more COP27 NBS developments see the Nature4Climate NBS Commitment tracker and COP27 official news site.
For further developments NBS are also one of the main discussion topics at the upcoming UN Biodiversity Conference (CBD COP 15) in Montreal, Canada taking place 7-19.2022 December. NetworkNature partners will be present at COP15 to discuss latest developments and the EU project insights in the field.