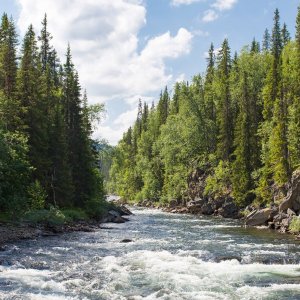 We are experiencing an unprecedented crisis: the destruction of nature and the rampant effects of climate change. Up to 1 billion tons of CO2are released each year from degraded coastal ecosystems, global loss of tropical forests contributes around 4.8 billion tonnes of carbon dioxide annually, and food systems contribute 21–37% of annual emissions. To help address climate challenges, it is important that public-private stakeholders collaborate with nature. To this end, natural climate solutions can be used, which help to conserve, restore and improve ecosystems, while increasing the storage of greenhouse gas emissions. The Natural Climate Solutions for Corporates report provides important guidance for the private sector on how to increase investment in NCS.
Reports such as the IPBES-IPCC Co-Sponsored Workshop have highlighted how limiting global warming to ensure a habitable climate and protect biodiversity are mutually supportive goals. Reaching them will be essential to providing benefits to people.
Read the full article.