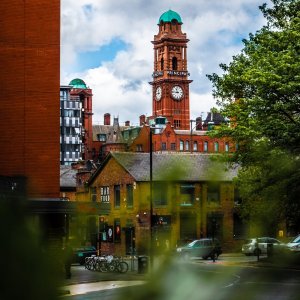 The Greater Manchester Combined Authority and Natural Course have created a Natural Capital User Guide, a resource for urban planners, businessess, funders, project developers, partnerships, infrastructure planners and decision makers to learn about Manchester's approach and the natural capital in the city. Natural Capital in the context of this guide, outlines assets from the natural world that provide people with benefits such as clean air, water and food. These natural assets provide us ecosystem services, which nature-based solutions are supporting. The guide outlines the Natural Capital tools developed for the city and explicates their use. Through a wide range of case-studies decision makers can explore real life examples of the tools in use.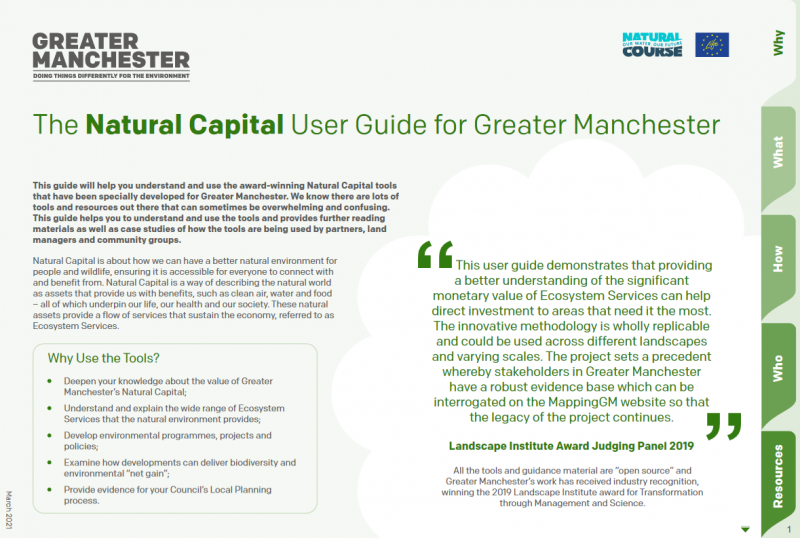 The extensive guide will help users:
Deepen your knowledge about the value of Greater Manchester's natural capital
Understand and explain the wide range of ecosystem services that the natural environment provides
Develop environmental programmes, projects and polices
Examine how developments can deliver biodiversity and environmental net gain
Provide evidence for the local planning process
Learn more and access the guide here.
Photo: Chris Curry, Unsplash