CITIES TALK NATURE is a community of municipal practitioners and interested organisations from Latin America and Europe. Its goal is to promote the restoration of ecosystems in cities and communities on both sides of the Atlantic through nature-based solutions through a series of online workshops as well as on-site events in Costa Rica, Colombia, Ecuador, Germany, Poland and Spain. The event series promotes exchange on practical examples, provides access to new methods and approaches, and lays a foundation for green and livable cities. Join their launch event, the online workshop on 28th October 16:00 - 18:00 CET A playful introduction to restorative nature-based solutions in Latin American and European cities and register here!
The online workshop will provide a playful introduction to the topic of restoring urban ecosystems, via the interactive game "Renaturing Pathways". Local examples from the city of Chemnitz in Germany and CBIMA, a group of municipalities along the biological corridor María Aguilar in Costa Rica on their beginnings with ecosystem restoration round up the programme. They will provide answers to questions such as: Why use nature-based solutions? What were the first steps towards renaturation? What are the similarities and differences between Europe and Latin America?
The event series is a unique collaboration between the city networks Climate Alliance (Europe), FLACMA/UNGL (Latin America) and UCLG (global). CITIES TALK NATURE is part of the INTERLACE project, which receives funding from the European Union's Horizon 2020 research and innovation program.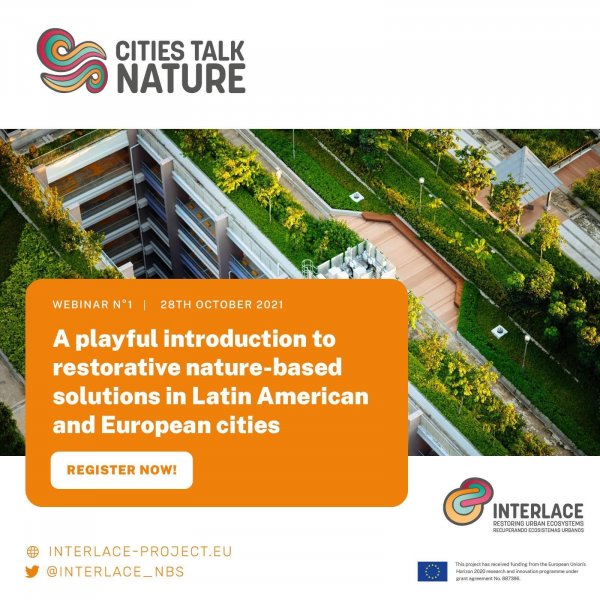 Agenda of the launch event on October 28