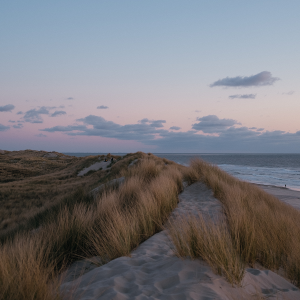 What is an ecological restoration approach?
Restorative actions exist at first to bring more nature, ecological functions and natural features from natural areas to fully anthropized ones. In Brussels, Belgium, the city is setting up insect hotels and meadows in green spaces to recreate a habitat for the city's wild bee population in order to protect and provide long term benefits to biodiversity. In Marseille, France, small metal units are put underwater along the harbor dykes to provide shelter for young fish with the objective to maintain coastal fish population targeted by fishermen. In the North East of England, six local authorities work together to increase the canopy cover to 30% by 2050 in planting up to 500 hectares of trees in order to cope with climate change as well as the loss of biodiversity and to improve human mental health. These three examples illustrate our human will to put or put back 'Nature' in our immediate environment in order to draw benefits for our own well-being and development; these are ecological restoration actions. About the technical and environmental condition, a whole gradient of approaches exists between the addition of natural features in a highly anthropized area (e.g. Brussels example) and the ecosystem restoration in a natural site (e.g. England example). Similarly, restorative measures could be implemented to gain one or some ecological functions to support targeted ecosystem services (e.g. Marseille example), while it could be used to assist the recovery of an ecosystem that has been degraded which eventually get back nature and ecosystem services (e.g. England example). The choice between these different actions varies according to the degree of degradation of the ecosystem and the objective of the restoration project. Indeed, the restoration of an ecosystem is not always possible (if the degradation is too strong for example) or even desired in fully anthropized areas (such as in a building or a harbor) where the objective is the gain of one or several ecosystem functions in support of selected ecosystem services. A restoration project is therefore built in agreement with and according to the needs of all the stakeholders, as well as according to the state of degradation of the ecosystem.
Why is the ecosystem restoration being pushed forward?
Biodiversity loss has reached a rate much higher than over the past ten million years. For example, about a quarter of all the animals and plants species are threatened with extinction, mostly in the next few decades. In addition, more than three quarters of the terrestrial and marine areas at worldwide scale are altered by human action. This biodiversity loss, mainly linked to human activities and climate change, is critical for nature per se, but also to conserve a good productivity and functionality of the ecosystems, which eventually provide goods and services to the human society. The restoration of the ecosystem is thereby not a substitute to protection and management measures of the environment, but a needed additional tool to prevent the loss and enhance biodiversity and ecosystem services provision.
The technical and scientific knowledge, accumulated through the different ecological restoration actions, allows us to focus and develop effective, systemic ecosystem-based approaches designed at scale to face the continued loss and degradation of natural ecosystems. In 2019, the Convention of Biological Diversity (CBD) put forward the ecosystem restoration as "a means of conserving and restoring biodiversity, ecosystem function, services and resilience, given adequate time and investment". In this regard, the United Nations has defined this decade (2021-2030) as the decade of ecosystem restoration with the goal of "preventing, halting and reversing the degradation of the ecosystem worldwide". By the same token, the development of a proposal for binding European targets for nature restoration is a key element of the EU Biodiversity Strategy for 2030.
As a result, ecosystem restoration can be applied to a full range of areas and through a lot of different ways. For instance, the project Trees for Life aims to restore the Scottish Highlands in order to achieve a management of nature, people and business in a sustainable long term. In that way, the project plans to plant trees and encourage natural regeneration to increase the coverage of three in addition with fencing and deer population control. Moreover, peatland restoration will be implemented as well as regenerative livestock grazing. Finally, landowners take actions at their own pace, thus increasing the heterogeneity of the landscape. A new ecosystem can be implemented such as in the Wadden Sea in the Netherlands. The Dutch coast in Wadden sea in the Netherlands, was protected from flooding by a long dike; but in order to cope with sea level rise and the increase of storm frequency and severity, a salt marsh has been constructed on the seaward side of 25 km of dike. Models showed that the salt marsh construction could have a better efficiency than the increase of the dike height, while improving biodiversity. That's why, when designed sustainably in accordance with environmental, social, economical and governance concerns, an ecosystem restoration could be an effective Nature-based Solution for co-benefits to biodiversity conservation, climate change mitigation and human well-being.
Authors: Rémy Simide, PhD Marine Biology and Géraldine Pérez , PhD Marine Biology - Researchers in marine biology in the Oceanaphic Institute of Paul Ricard working on the EU Horizon 2020 funded MaCoBioS project.

Top photo: Kira Laktionov, Unsplash