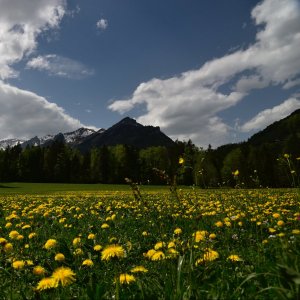 New awarenesses are emerging today: the need to curb the growth of GHG emissions for global economic recovery and the destruction of the natural world. 
Natural Climate Solutions (NCS) help address both these problems and increase resilience to climate change. NCS are conservation, restoration and land management actions that increase carbon storage and avoid greenhouse gas emissions.
A paper produced by McKinsey in collaboration with the World Economic Forum states that there is no clear path to achieving climate mitigation without investing in nature. To do this requires the commitment of all. The private sector increasingly adopts strategies aimed at achieving net zero emissions, and some invest in nature through the purchase of carbon credits generated by NCS (or "offsets") as part of the effort. Some companies are also making commitments to biodiversity and water - a growing trend over the next decade.
NCS in 2021 account for about 40% of carbon credits withdrawn in voluntary carbon markets, up from just 5% in 2010.
Scientific studies tell us that if we want to establish an emission path that limits warming to 1.5 degrees Celsius above pre-industrial levels, then we should cut emissions by 50 percent by 2030 from 2019 levels. McKinsey Sustainability suggests that NCS projects could achieve nearly a third of that target by the end of this decade, largely thanks to avoided deforestation and impact on peatlands, reforestation and land grabbing in agriculture. It also shows that NCS are largely a low-cost measure. Furthermore, there are substantial co-benefits of NCS, both from promoting environmental benefits such as biodiversity and water quality, and from promoting capital flows to forest-rich countries in the global South in support of sustainable development.
See here to read the full article.