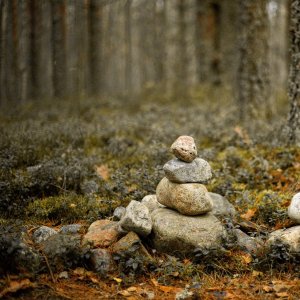 The German federal government has recently launched an ambitious plan to invest nearly 4 billion euros in natural climate protection. The World Economic Forum sees natural climate solutions as potential solutions that, if done well, "help address the twin crises of climate change and biodiversity loss". According to a recent article from Deutsche Welle, German Environment Minister Steffi Lemke explains the plan is meant to strengthen Germany's existing biodiversity to further mitigate climate change.
With 69 measures in total over 10 fields of action, the plan is meant to strengthen biodiversity in both cities and countryside over a range of ecosystems, for example, peatlands and coastal areas; and among various sectors, such as research and development, transport etc.
Though nature offers countless benefits three main benefits to intact nature, as outlined by the plan, are: 
Climate change mitigation 

Biodiversity 

Climate preparedness
Areas of particular importance in the plan are attention to peatlands and forests, which are habitats important both for water balance and for their functions as carbon sinks. Did you know that 53 million tons of greenhouse gasses are emitted annually because of drained peat soils? Because restoring peatlands takes a large amount of time and effort, it is crucial to invest time and resources to this effort.
All in all, Germany's investment in nature as a defense to climate change is crucial, not only to restore ecosystems and increase biodiversity, but also to strengthen climate resilience and thus insure future generations can co-exist peacefully with nature.
Learn more about Germany's programme for natural climate protection in this summary.