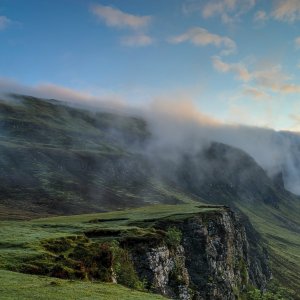 UNCCD's evidence-based flagship Global Land Outlook 2 (GLO2) report, five years in development with 21 partner organizations, and with over 1,000 references, is the most comprehensive consolidation of information on the topic assembled.
It offers an overview of the breadth and projects the planetary consequences of three scenarios through 2050: business as usual, restoration of 50 million square km of land, and restoration measures augmented by the conservation of natural areas important for specific ecosystem functions.
It also assesses the potential contributions of land restoration investments to climate change mitigation, biodiversity conservation, poverty reduction, human health, and other key sustainable development goals.
GLO2 offers examples from around the world that demonstrate the potential of land restoration. It is being released before the UNCCD's 15th session of the Conference of Parties to be held in Abidjan, Côte d'Ivoire (COP15, 9-20 May).
"Investing in large-scale land restoration is a powerful, cost-effective tool to combat desertification, soil erosion, and loss of agricultural production.  As a finite resource and our most valuable natural asset, we cannot afford to continue taking land for granted."
Read the full report here