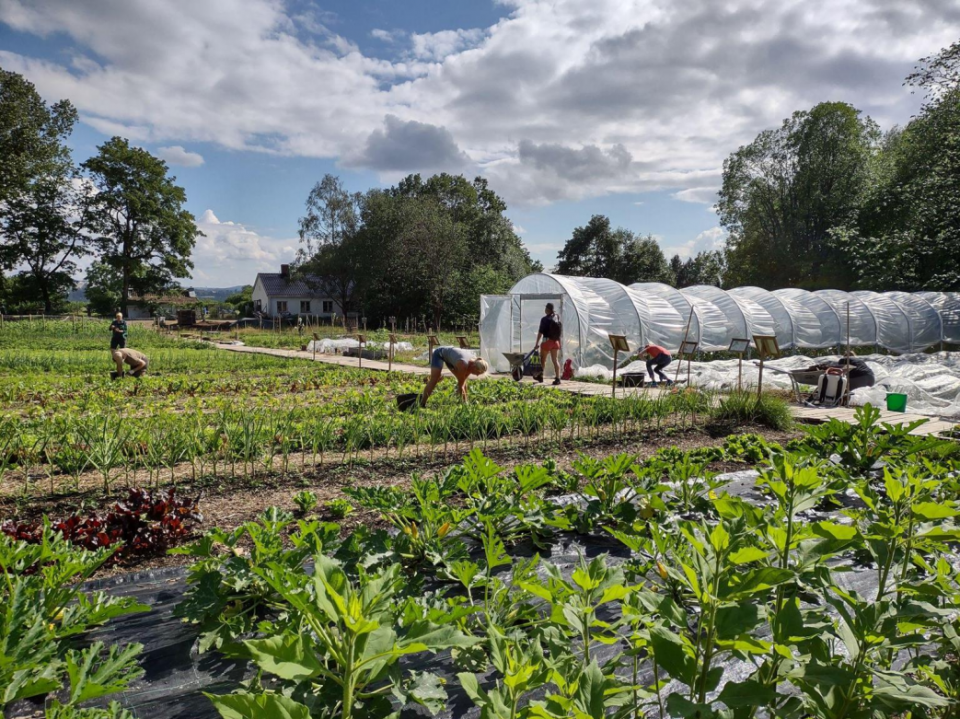 Area characterisation:
The CSA is located on a historic farm in an area in the east of the city where household incomes are lower than average. It covers approximately the size of a football field (8,000m2) which is owned by a private foundation and run by a museum (Museene i Akershus – MiA). Key institutions such as schools, a kindergarten and a shopping centre with a regional office and a meeting place for local NGOs are its closest neighbours. Public transport and a motorway are close to the site.
Objective:
Maintaining a CSA initiative with 80 members with a special discount for low income households and social initiatives.
Actions:
Providing a meeting space for locals to plant and harvest together
Creating an example of how consumers and farmers jointly take responsibility for food production
Organizing visits from local schools and kindergartens
Potential impacts/benefits:
Promote knowledge about production and consumption of organic produce.
NBS benefits
Developing climate change adaptation; improving risk management and resilience
Developing climate change mitigation
Restoring ecosystems and their functions
Increased cultural richness and biodiversity
Enhancing sustainable urbanisation
Creation of green jobs relating to construction & maintenance of NBS
Increase accessibility to green open spaces
Increase amount of green open spaces for residents
Increase awareness of NBS solution & their effectiveness and co benefits
Increase communities' sense of ownership
Increase social interaction
Increase stakeholder awareness & knowledge about NBS
Increase well-being
Increase willingness to invest in NBS
Provision of health benefits
Social inclusion
Social learning about location & importance of NBS
Sustainable Development Goals
1. No Poverty
2. Zero Hunger
3. Good Health and Well-being
4. Quality Education
5. Gender Equality
8. Decent Work and Economic Growth
9. Industry, Innovation, and Infrastructure
10. Reducing Inequality
11. Sustainable Cities and Communities
12. Responsible Consumption and Production
13. Climate Action