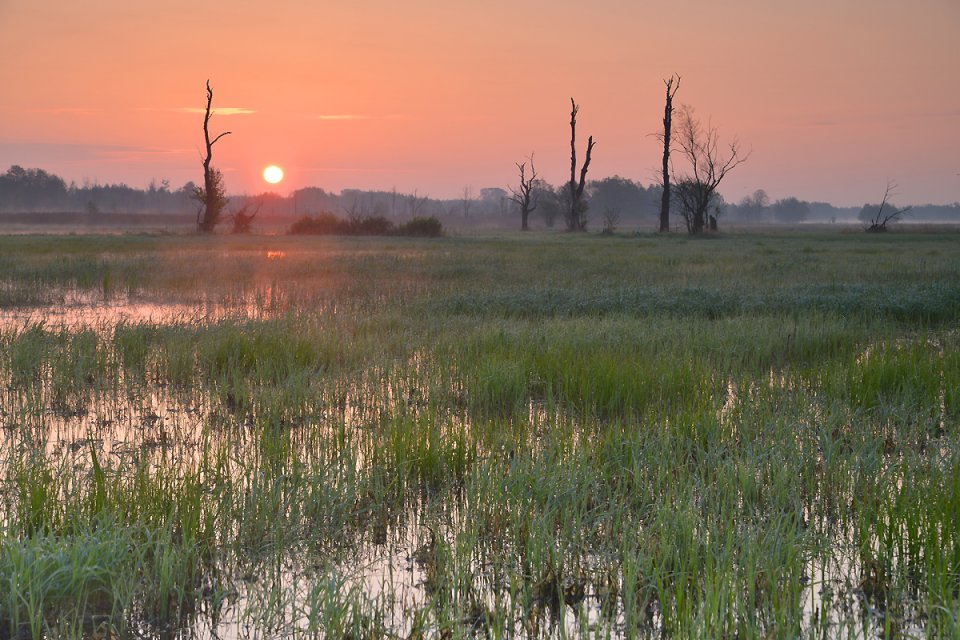 Area characterisation:
Located in the Kampinos National Park, Poland, the case study covers approximately 6000 ha of wetlands.
Objective:
The wetlands in Kampinos National Park, Poland, are restored in order to slow water runoff and protect Natura2000 habitats as well as species.
This case study is one of 17 that are part of the EU Horizon2020 project MERLIN - Mainstreaming Ecological Restoration of freshwater-related ecosystems in a Landscape context: INnovation, upscaling and transformation.
Actions:
naturalisation of artificial ditches and watercourses to reconnect waterbodies
construction of a series of riffles
Potential impacts/benefits:
reconnecting water bodies
change in land use
increase of ecological resilience of Natura 2000 habitats and habitats of Natura 2000 species
NBS benefits
Reduce run-off
Carbon sequestration and storage
Restoring ecosystems and their functions
Improve connectivity and functionality of green and blue infrastructures
Increase Biodiversity
Sustainable Development Goals
13. Climate Action
15. Life On Land