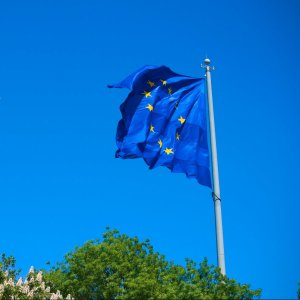 How can nature-based solutions enter everyday vocabulary? How can nature-based solutions become mainstream to restore habitats, bring back biodiversity and lead to the improved well-being of our communities? Which are the knowledge and implementation gaps that are limiting the use of nature-based solutions by decision-makers and businesses? These are some of the questions tackled during the NetworkNature Annual Event, which was held online on the 21st October. This article outlines some of the key messages arising from keynote presentations, panel discussions and parallel sessions held during the NetworkNature Annual event
NetworkNature is developing resources for the nature-based solutions community, creating opportunities for local, regional and international cooperation to maximise the impact and spread of nature-based solutions. The project is funded by the European Commission under the Horizon 2020 programme and is collecting different resources from nature-based solutions projects and initiatives whilst sharing knowledge online. The project was presented by Bettina Wilk, Senior Officer Sustainable Resources, Climate and Resilience, who explained that in addition to working with audiences that are already engaged with nature-based solutions, NetworkNature is also developing links with key target audiences that are so far less involved to mainstream nature back into our lives.
During this year's annual event, experiences from EU-funded nature-based solutions projects were discussed. Prof. Silvana di Sabatino, coordinator of the Operandum project, explained how improvements in lake water quality and biodiversity were achieved by involving citizens and stakeholders in riparian habitat management and forestry. Raul Sanchez, coordinator of the UrbanGreenUp project, explained how in the city of Izmir, Turkey, substantial urban cooling has been achieved by planting around 5000 trees.
These experiences illustrate how nature provides us with an important opportunity to address the climate change and environmental degradation challenges whilst giving rise to economic benefits to communities, and advance social justice and inclusion. Through the funding towards the EU Green Deal, Europe is focusing on building a strong response to climate change whilst protecting Europe's biodiversity. This was discussed during the NetworkNature Annual Meeting by Philippe Tulkens, from the European Commission DG RTD, who explained how in the global context of loss of biodiversity, Europe has identified restoration projects that will implement nature-based solutions as part of the EU Green Deal funding. Nature-based solutions also contribute towards the targets of the post-2020 Biodiversity Framework and their contribution must be recognised and scaled up globally.
But, the misidentification of nature-based solutions based on a weak evidence base, or their misuse can lead to a reduction in public and political support for nature-based solutions. Nature-based solutions need to have biodiversity at their heart and are implemented and replicated at the appropriate scale and through suitable policies that lead to measurable impacts on biodiversity and well-being. The Nature-based Solutions Global Standard developed by the IUCN, and presented by Chantal van Ham and Daisy Hessenberger from the IUCN European Regional Office and the IUCN Global Ecosystem Management Programme, offers an opportunity to speak a global language about nature-based solutions as it identifies a set of key criteria that need to be satisfied to design local adapted nature-base solutions, monitor their implementation, and replicate and scale-up to maximise benefits to biodiversity and communities.
Whilst there has been increased interest and funding dedicated to nature-based solutions, recent work by BiodiverERsA, presented by Frédéric Lemaitre, BiodiverERsA Officer in charge of the science/policy interface, identifies key gaps associated with missing knowledge and limited data availability about the planning, design and implementation of nature-based solutions. There are also gaps in capacities to implement nature-based solutions and in the understanding of the potential contributions of nature-based solutions to improved biodiversity and ecosystem services supplies.
The NetworkNature Annual Event speakers have identified initiatives and measures that can be carried out to mainstream nature-based solutions whilst tackling these knowledge and implementation gaps. Dr Tom Wild, Conexus project coordinator, discussed the importance of carrying out an impact assessment of nature-based solutions based that is adapted to the local conditions of implementation and which is co-developed with cities and citizens. Prof Pierre Failler, MaCoBioS project coordinator, described the work carried out within MaCoBioS to ensure efficient and integrated management and conservation strategies of coastal ecosystems whilst also sharing knowledge and creating awareness with communities and businesses. This message is echoed by Richard Scott, Member of the Board, Society for Ecological Restoration, who discusses the importance of communicating ecosystem restoration and conservation knowledge in a way that is accessible to people and communities.
Holger Robrecht, the Deputy Regional Director Sustainable Resources, Climate and Resilience at ICLEI, emphasised the importance of developing collaborations that involve cities, businesses, and researchers as part of networks that are working to regreen cities and that integrate nature with infrastructure development. Within the public sector, it is also important to revise procurement criteria to ensure that, in additional to the economic aspect, these also lead to positive social and nature returns on investment.
Giulia Carbone, Director, Natural Climate Solutions Alliance, WBCSD, explained how the investment in nature-based solutions can come from businesses when nature-based solutions can lead to business solutions, for example associated with using nature for climate mitigation, disaster risk reduction and improved tourism opportunities. The important role of businesses and SMEs in fostering nature-based solutions was also one of the main messages arising from the parallel sessions, with SMEs identified as intermediaries of knowledge working on the ground with stakeholders to foster co-learning and knowledge exchange opportunities whilst developing tools that can inform future nature-based solutions and practices.
Interdisciplinary research and collaborations were considered as being critical to tackle key knowledge gaps limiting implementation with Tony Williams, Chair of the IFLA Europe Working Group on Climate Change, explaining how landscape architects have been collaborating with planners and other disciplines to provide knowledge on how to build nature-based solutions that lead to resilience and develop an understanding of the costs so that nature-based solutions can be planned for effective implementation rather than becoming an afterthought following the project completion. The importance of working across disciplines and with stakeholders was also emphasised by Prof Silvana di Sabatino, who explained how in the Operandum project living labs are seen as open-air laboratories that involve key sectors and stakeholders. Raysa Franca, Regional Director for Europe, and Central Asia at Youth4Nature, discussed the importance of involving youths, who through their fresh, and potentially conflicting views, can bring a different perspective to nature-based solutions implementation.
As Dr Jurgen Tack, Scientific Director, European Landowners Organisation, puts it the current biodiversity crisis needs to be tackled with a diversity of solutions and involving a diversity of actors and stakeholders. Researchers and practitioners can achieve this by working with cities, businesses, citizens and youths to lead to positive impacts in local communities but also to scale up these actions at regional and global scale.
 - Dr Mario V Balzan,
Senior Lecturer at Institute of Applied Sciences, MCAST, and Founder at Ecostack Innovations.  Coordinator, ReNature Horizon 2020 project.