All members of the Interlace Hub can submit an Urban Governance Atlas policy instrument. If you are not already a member, sign up now.
You can come back to your policy instrument submission at any time to edit content or add additional details.
Download our guidance on how to enter a policy instrument
To add a policy instrument, follow these steps:
Access the Urban Governance Atlas showcase submission form by clicking on the 'Add your policy instrument' button on the Urban Governance Atlas page.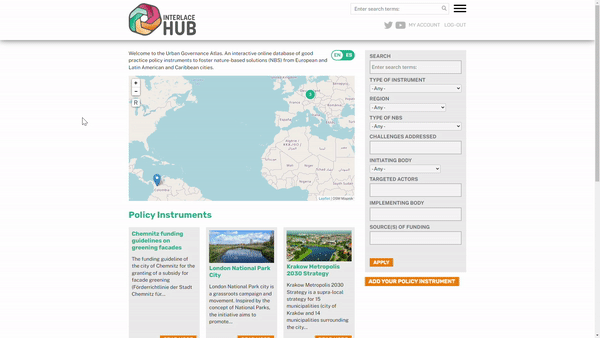 2. Complete the form and click save. This will save the form to the Interlace Hub but will not automatically publish the form. Each submission will be manually reviewed before it is published.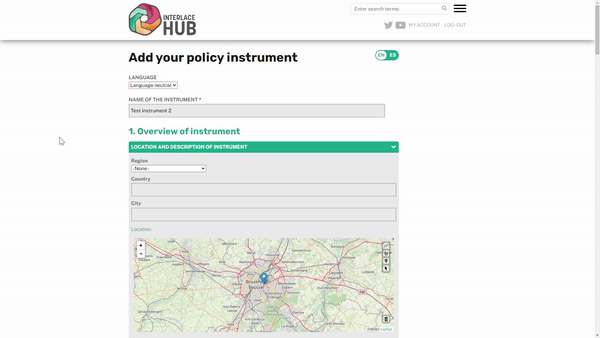 3. To edit your policy instrument, click on 'My Account' at the top right of any Interlace Hub page. You'll be able to find all your policy instruments under the 'products' tab. Click on 'edit', make any changes and remember to click 'save' at the bottom of the form.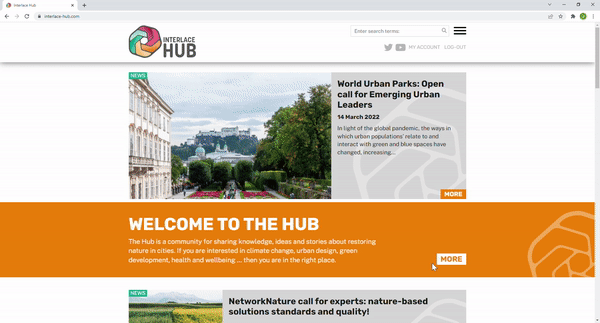 If you have any issues uploading or editing policy instruments please contact the Interlace Hub team.